Description
Kit Contents
3DoT PaperBot Chassis Kit

Rechargeable 3.6V Li-ion battery
3DoT Laser-cut chassis
3D-printed wheels, tires and gears
2x micro metal gear motors + connectors
Screws, nuts and bolts
Mini wrench and L-key for assembly

3×4 ft printed maze

Printed Maze Designed for PaperBot with IR Sensors
Additionally, the following materials can be downloaded for free:
The Paperbot was the first robot developed especially for the 3DoT. See the instructions for assembling the chassis below
Once assembled, the chassis provides the perfect starting point for working on simple to advanced robots. Follow the guides on Arxterra to get started with programming your 3DoT in the Arduino environment.
"Paperbot" Skin folding instructions: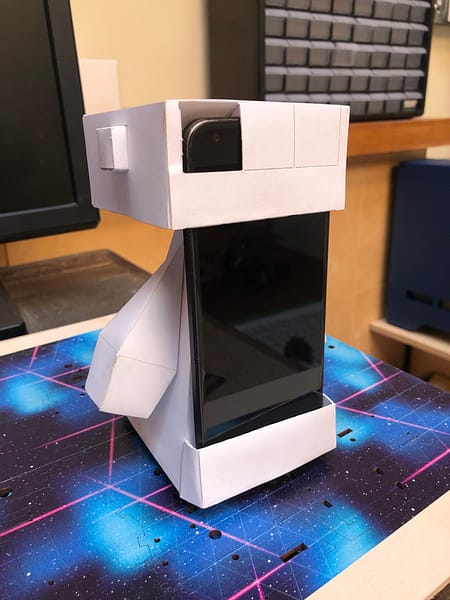 By adding just an infrared sensor shield, the robot can be taught to solve a maze. This is the objective of California State University, Long Beach Professor Gary Hill's programming courses, where students learn how a computer works from the ground up, by programming the 3DoT Board's microcontroller directly using assembly language (also known as machine language, machine code, etc..).
Two student built and programmed paperbots getting lost in a maze together… Programmed in C++, non-deterministic. Line following using PID control system.