What is 3DoT?
At Humans for Robots, we designed the 3DoT to allow anyone to build their own robot.

This tiny board is the only solution that has all the electronics your robot needs. Plug in the motors and you're ready to go! Charge the battery using your phone charger and control the robot using your phone or computer from anywhere in the world.
Explore the World of #3DoT
Program with Arduino!
The 3DoT board is fully Arduino compatible. Make professional-looking Arduino robots without ordering expensive components.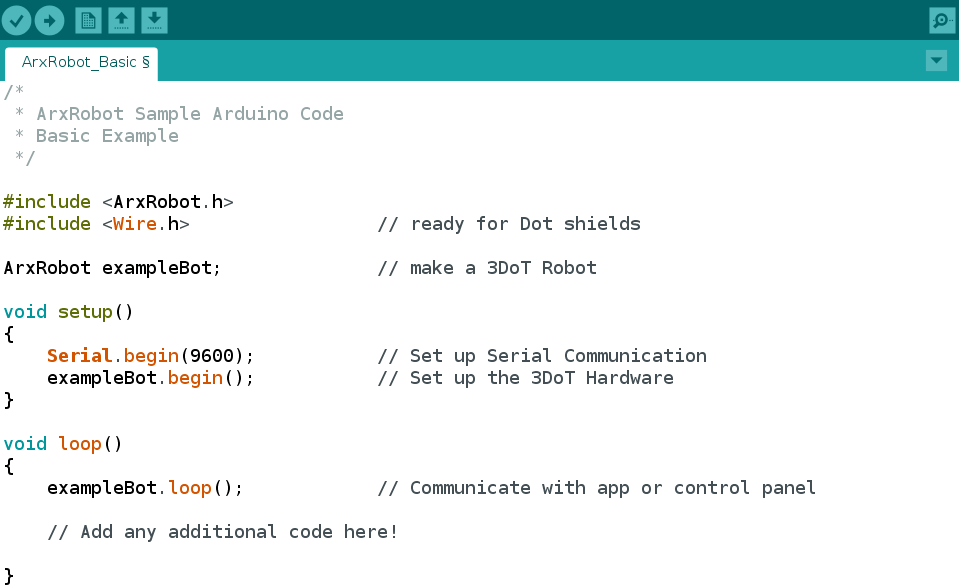 Upgrade your 3DoT
Plug in "shields" made by us, you or another member of the community to expand the capabilities of your robot. Examples include Infrared, Accelerometer/Gyroscope and metal-detecting shields.
Education
The 3DoT board is the most affordable option for robotics/STEAM classes and lends itself better for a ground-up approach to teaching.
The Humans for Robots story
At a young age, we always imagined growing old in a world filled with robots. Not just robots in factories, but humanoid robots helping hospital patients, household robots doing the dishes and folding your clothes, four-legged crawlers helping a search team, robotic sharks eating ocean plastic…. the list goes on. At Humans for Robots, this is our goal; to create a community of humans building robots that do good for humanity. The first step to achieve this is to make building a robot accessible and affordable for everyone, which is why we designed the 3DoT.
Newest posts from the Humans for Robots community. Want to contribute?