Description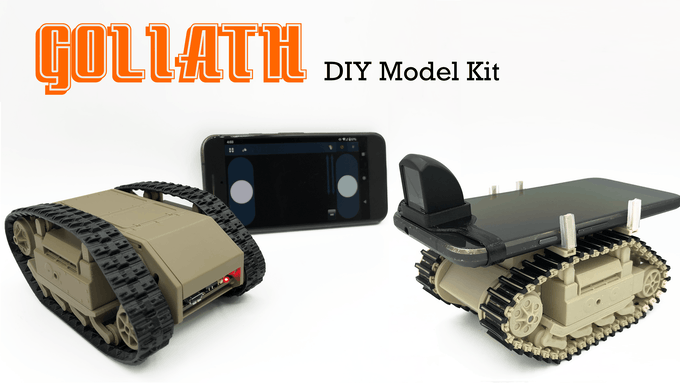 Goliath is the world's first robot that combines good old fashioned model building with modern technologies such as 3D-printing, programming and telerobotics.
Build the Robot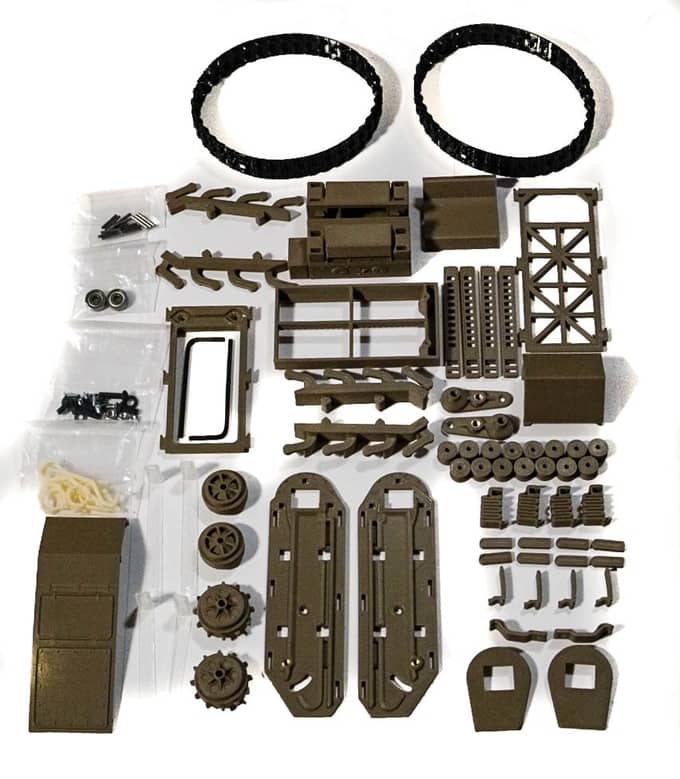 Goliath is made up of 84 high quality 3D-printed parts and 20 small pieces of hardware, carefully designed to match the looks of the original Goliath series of tanks while functioning as a very capable and customizable Unmanned Ground Vehicle (UGV).
Build Time ~1-2hrs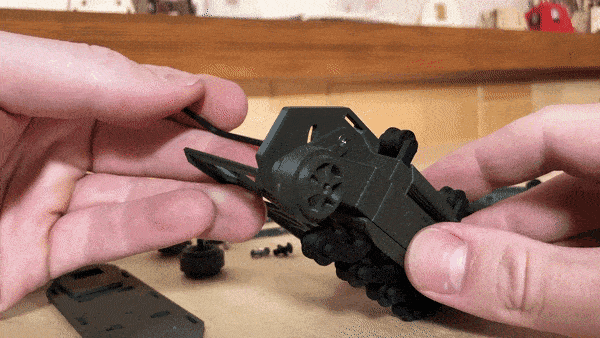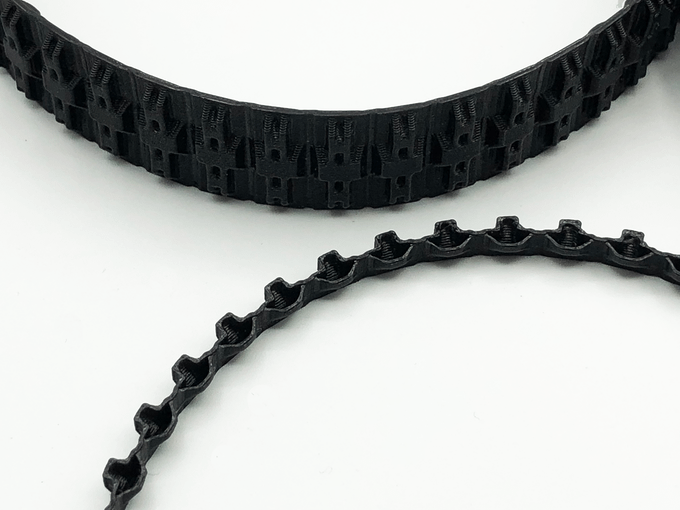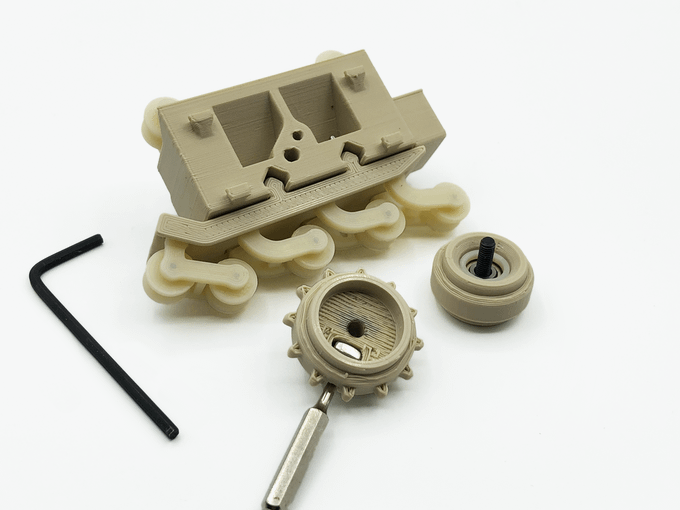 Bring It To Life
When you are finished assembling your Goliath, slide in it's brains, engine and communication hub: the 3DoT board.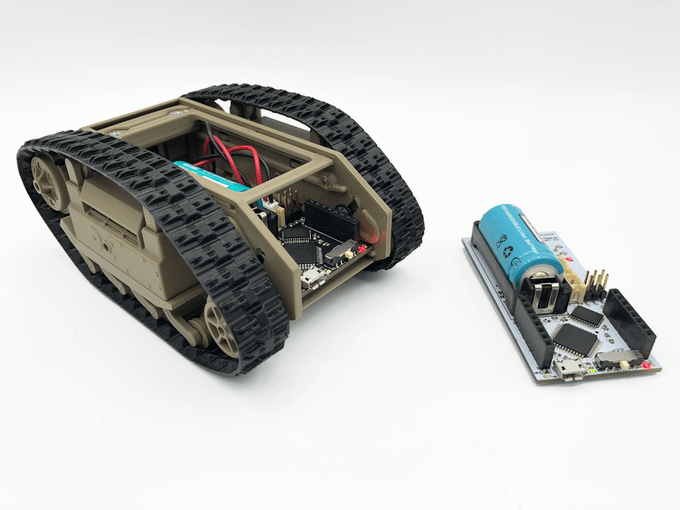 Now, your Goliath is ready to be charged by USB, remote controlled and programmed! No extra devices needed.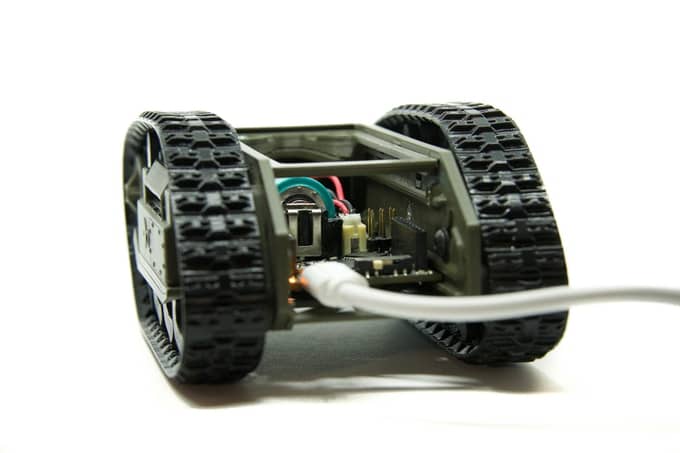 The on-board Microcontroller and Bluetooth module allow the robot to operate in three different modes:
1. Autonomous mode: The robot performs user-programmed tasks
2. RC Mode: Control the robot from your phone – works out of the box!
3. Community Mode: Control your robot from a computer anywhere in the world. Allow others to join the chat and livestream if you like.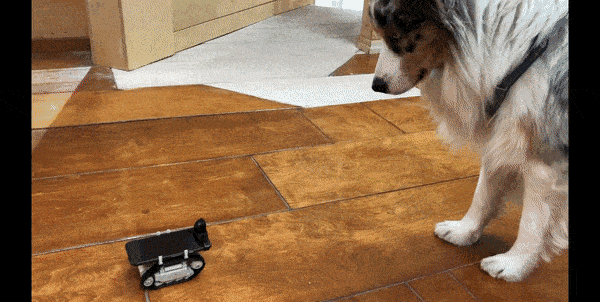 The ArxRobot App used to control the robot in RC and Community mode is highly customizable and users with a little Arduino programming experience can incorporate autonomous features into these modes too.
For example, tell the robot to stop automatically when the user is about to run into a wall, and add a button to your app to honk your horn. The tinkering never stops! See details on adding shields to your robot below.
Going Above and Beyond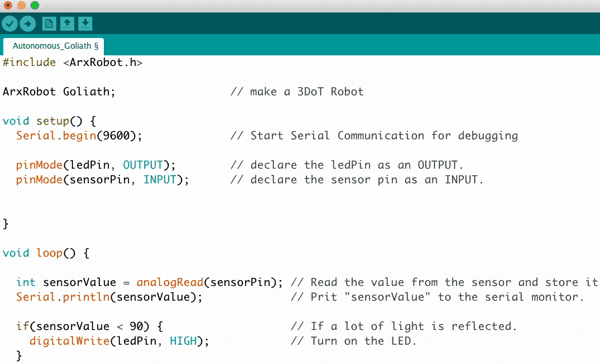 The 3DoT board powering Goliath contains a powerful and easy-to-use ATMega32u4 processor found in Arduino Leonardo, Teensy and Micro. This means that even those with no programming experience at all can start learning using the popular Arduino environment!
Plenty of example programs are included to get you up and running in no time.
Shields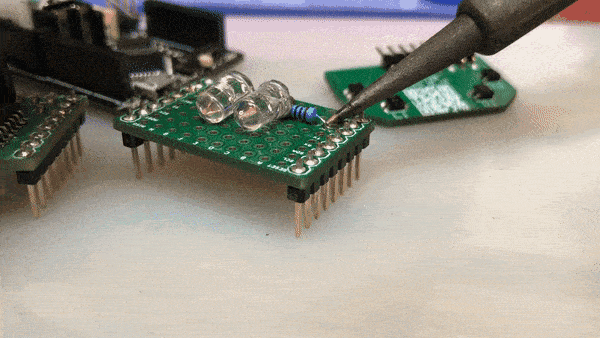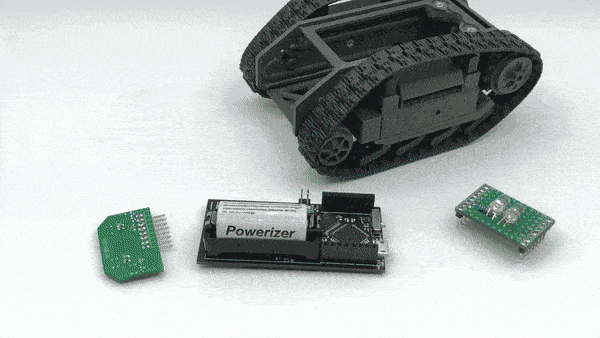 Plug in a shield to top or front of the 3DoT Board to add sensors, LEDs, buzzers, a gyroscope, you name it.
Every goliath comes with a few blank protoboard shields that make it easy to solder on any components to work with the top headers. Digital and analog inputs, I2C, SPI and USART are all available from these headers.
Goliath is not a one-time build, but a project that will introduce you to new technologies and open up new avenues for your creativity.
Education,
Community and Support
There is an incredible amount of content available on our educational portal Arxterra.com including class material by Professor Gary Hill, tutorials, guides and workshops all related to the Goliath's 3DoT Board.
You can also get help with your Goliath or discuss cool robot ideas with H4R staff and other community members in the Humans for Robots Discord server.
History & Development
The original Goliath was one of the first Unmanned Ground Vehicles (UGV) ever developed. The mini tank was controlled by a long cable and used to carry an explosive charge to enemy tanks. Although a novelty, they were never considered a big success in combat.
Our journey with Goliath started in Spring 2016.
Many different versions of the tank were built, so we stuck with a specific version we liked the most.
We decided not to stay 100% true to the original in order to create a robot that was more fun and practical for hobbyists. For example, we removed the metal bar meant for guiding the remote control cable (and the cable itself, of course!) The final model still came out very close to the original, and is instantly recognizable.
Tech Specs & Dimensions